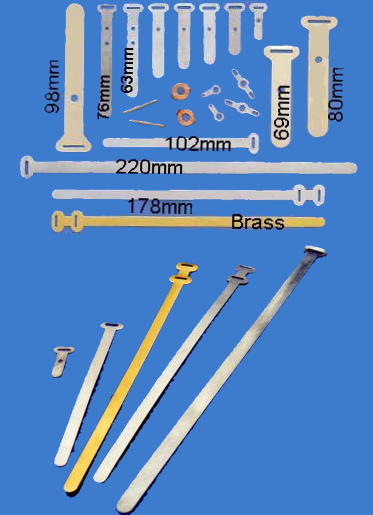 Saren Engineering Buckle Clips
Here at Saren Engineering we manufacture a range of branded buckle-type cable clips.
Buckle Clips have been used for managing electrical cables since the first time electricity was generated by Michael Faraday.
These products are designed for both light and heavy duty electrical wiring, fastening applications and flexible water or air pipes fastening.
Our Buckle Clips are manufactured and supplied to:
Electricity supply companies
Electrical contractors
Oak framed house residents and builders
Classic car, bike, boat and plane manufacturers
A range of sizes are available for your electrical wiring fastening applications, from 25mm - 220mm.
We also have a wide range of types available. These include:
Electro Tin Plated Brass
Self Colour Brass
Aluminium
Nickel Silver
Stainless Steel